Download Instructions
The download process is simple and quick
Note:
Before downloading the CHECKMATE SAFE ALONE App be sure that you are first registered with ProTELEC CHECKMATE to receive the safety monitoring service.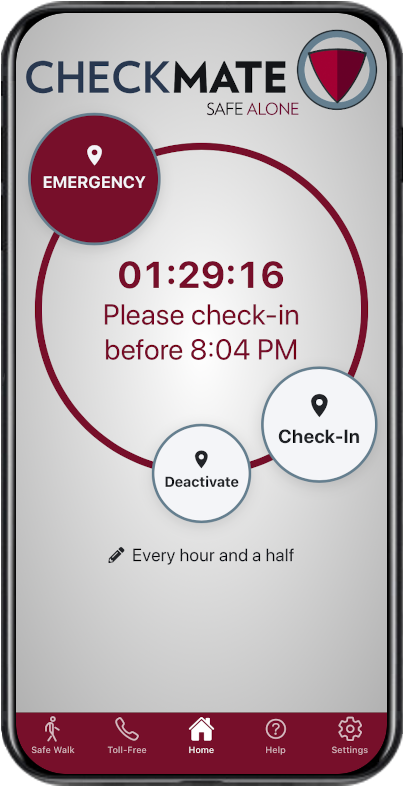 Step 1
Get CHECKMATE Safe Alone
---
Step 2
Fill in the required information
---
Step 3
Accept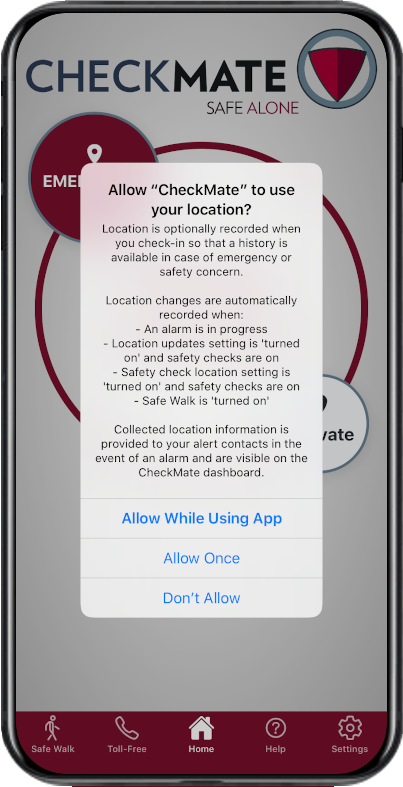 ---
Android users, for best results
Turn on high accuracy location mode, which gives faster and more precise performance.
To turn on high accuracy mode, open the
Settings
by swiping down on your screen and tapping the cog icon. Tap
Security & Privacy > Location Services
. Depending on your model of smartphone it may be under
Security & Location
.
---